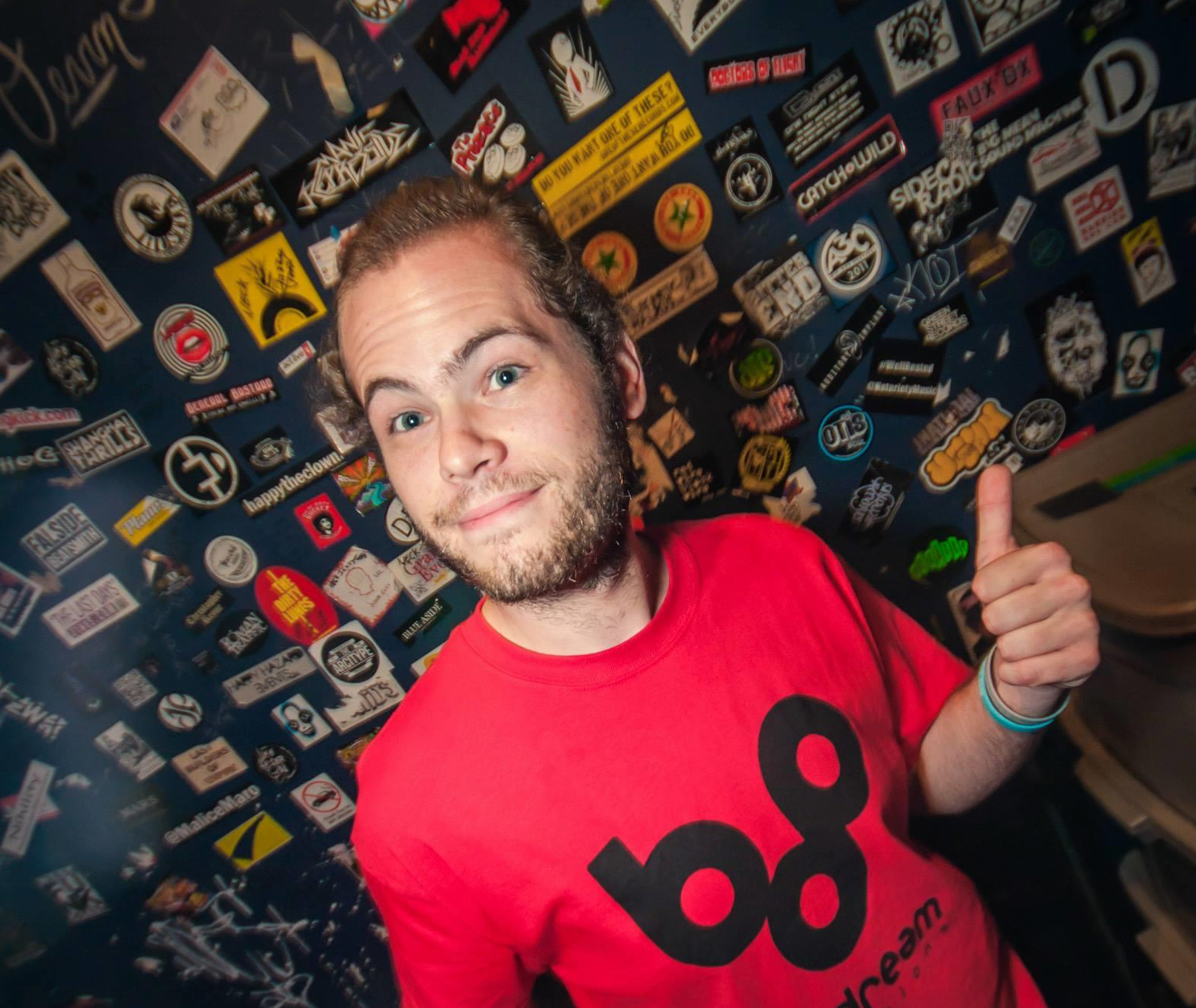 What's the craziest thing you have seen at one of your parties?
Has to be at Randy Boyer; the guy who rented out his dj gear to me that night (worth about 7k) was nowhere to be found after the event was over. Luckily, he is a friend of mine so I just packed up the gear and threw it in my trunk. I went to an after party at a friend's house that everyone usually ends up after Binary. As I was parking I saw one of the djs drop off the guy whose equipment I had in my trunk. The guy got out and passed out on a snow bank face first in a t-shirt right in front of my car. The dj who dropped him off said that he had found him in an alley behind Wonder Bar after the show.
What's the most unusual last minute change you have had to overcome?
The very first Binary at Church had some hectic moments right before doors opened. I had asked the headliner (B3RAO) if we could use his equipment for the night. Church is more of a venue than a club and has no sort of dj gear available to use. B3RAO called me about two hours before the show with some terrible news. He had rented out his gear to another production company the night before and his equipment was currently locked in a security locker at the venue from the previous night. The only problem being that the venue was closed and no one could get his gear out until the following weekend. It was no one's fault really, the venue was protecting his gear, which was the right thing to do, they just failed to mention that no one would be in to let him get it for a week! Luckily I have a great friend, Mike Swells, who lived very close to Church and let me rent out his gear last minute on my way to the venue. I ended up getting everything loaded in and set up with just minutes to spare! I hope that never happens again…
What artist or DJ is at the top of your wish list?
That is a very difficult question to answer. I can give you a couple that come to mind immediately but I cannot pick a favorite. Daniel Portman, Kill Frenzy, Griz, Skream,, and Marty Party would all be dope.
What has been your favorite event and why?
Honestly, it has to be hands down the re-launch of Binary at Wonder Bar (Downstairs) has been my favorite event to date. It may not be the biggest booking I have had but it was the most fun and rewarding night I have had. It took me a little while to build up the night and a lot of time finding the right place to host it. Binary is built by me from the ground up with artists that are also friends of mine that have been working closely with me since day one. The launch party was packed, it was all close friends, and everyone had a blast. It was truly amazing to see something go so well that I had personally built from the ground up. So far it has been the most successful Binary to date.

If you could choose any place in the world to have a party where would that be and why?
It would definitely be in a club in Ibiza, Spain. I have always been a fan of the underground and Ibiza is the worldwide home of it. My very first booking was an artist that plays Ibiza regularly and he told me some crazy stories about that place. Ibiza is certainly the highest honor I could think of booking a night at in the world.